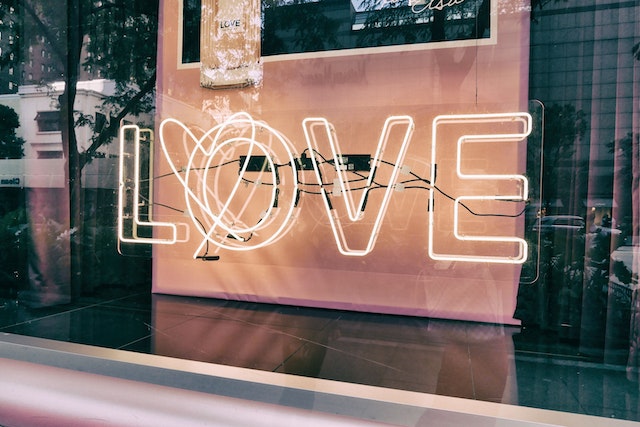 Love is a foundational piece of a relationship. Intimate love, in particular, makes your relationship different from all others. But is love all you need for a happy marriage? Many of my couples respond "yes" to this question on the PREPARE/ENRICH assessment. This leads to a conversation that goes something like this: If you love someone but cannot communicate, manage conflict, or manage finances, do you think you will have a successful marriage? What if you love your partner but do not trust them? What if your values are not aligned?
So, what else do you need, other than love, for a happy marriage?
Communication: Can you communicate kindly, effectively, respectfully, assertively, and clearly with your partner? Can you share feelings and listen to each other? Can you speak up when you feel strongly about something or when your partner upsets you?
Trust: Can you trust that your partner will keep your best interests in mind? Can you trust that they have your back and are truthful, loyal, faithful, and reliable? Can you trust that they mean and do what they say?
Honesty: Does your partner sugarcoat things to avoid conflict or difficult discussions? Or will your partner be 100% honest with you, even when they know what they say might be hurtful or difficult to hear?
Integrity: Is your partner a good person? Do they do the right thing when no one is watching? Do they put others before themselves?
Similar Values: Do you and your partner value the same things? If not, are you respectful of each other's values? How do you manage when your values are not aligned?
Goals and Dreams: Do you support each other's goals and dreams? What if your goals and dreams are vastly different, and you cannot find a compromise?
Financial Management: Do you see money similarly? If not, do you have a plan for how to manage those differences? Are you able to communicate openly about money? Do you share the same financial goals?
Attraction and Affection: Are you physically, mentally, emotionally, and spiritually attracted to your partner? What part do physical attraction and affection play in your relationship? If you are no longer physically attracted to your partner, does that affect your love for them?
Family and Friends: Do you get along with each other's family and friends? If not, how do you manage that? What do family holidays look like? What are the expectations around how much time your partner spends with friends and family, particularly if you do not get along?
This is just a small sample of the components needed, in addition to love, to make a successful marriage. What are some others you can think of?
Interested in learning more? Click here for information about PREPARE/ENRICH, or set up your FREE 30-minute introductory session here!