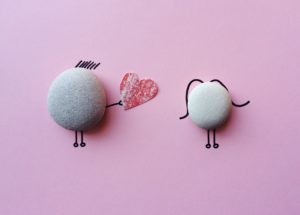 Conflict is a natural part of relationships. We are all human, with varying experiences, preferences, standards, and opinions, and sometimes we will not see things the same way. The key is learning to communicate, manage, and respectfully resolve conflict, allowing for more than one opinion or viewpoint, and problem-solving together as a couple to address an issue or concern. Below are 12 conflict resolution techniques that may help you better manage conflict in your relationship.
Take a Time Out. If you find yourself getting emotional or heated, take a break. Communicate to your partner that you want a break, that continuing the conversation when one or both of you are upset will not lead to anything productive, and remove yourself from the conversation. Go for a walk, go to the other room, go for a drive, and make an appointment to continue the conversation when you are in a better headspace.
Create a "Break" Word: If one or both of you tend to get reactive or emotional when in conflict, agree ahead of time on a "break" word. Discuss what you will do after you say the break word. For example, if your word is "giraffe," when one person says "giraffe," that means "I need a break, and I am going to leave the room." While this tool is useful for some couples, it may be a trigger for others. Discuss ahead of time whether a break word is something that will decrease conflict or escalate it. If the latter, find a more productive tool to manage conflict.
Take Turns Listening With No Interruptions: Sit at a table with a copy of the Fair Fighting Rules. Each person gets a chance to speak, and the receiver's only job is actively listening without interrupting. The receiver can take notes and follow up when it is their turn but should not be formulating a defense or argument while their partner is speaking. Once the speaker is done, the receiver gets a turn to do the same. Once both partners state how they feel, each gets to ask follow-up questions, again without interruption. This can go back and forth one time or several times; however long it takes for each of you to share how you are feeling and discuss the issue. Take turns. Actively listen. Ask questions. Clarify. Seek to understand.
Several Deep Breaths Before You Speak: Reactivity is a conflict resolution killer. When we speak in reaction to another without thinking, we are operating from a purely emotional place, something I call "lizard brain." The first thought that comes into our brain comes out of our mouth without any analysis or cost/benefit analysis. The first key to conquering this is having the self-awareness to recognize your reactivity. The second is to take a breath and a protracted pause before you respond. Give your brain some oxygen and yourself a few seconds between thinking and speaking. Ask your partner for a moment before you respond.
Discuss One Topic at a Time: This is a key rule in the Fair Fighting Rules. It can be easy to get off topic and generalize one issue to multiple issues. Suddenly, instead of dealing with one issue, you are dealing with everything you think your partner has done wrong in the last six months. That is overwhelming and not a productive use of your time. Make an appointment to discuss other issues at later time.
Find the Right Time. Are you frustrated and want to talk about the issue right now? Conflict is best managed when both partners are in a place to have a constructive conversation. If your partner just came home from an incredibly stressful day at work, the second they walk in the door might not be the best time to make a complaint or bring up an issue. Instead, ask if it is a good time and if not, make an appointment. Say, "I would like to problem-solve something with you. Is now a good time?" If your partner says no, ask when a good time might be.
Minimize Distractions. Have something important to discuss? Put away your phone, turn off the TV and computer, and put the dog in the crate. Most people cannot multitask. If your partner is looking at their phone or playing with the dog, they are most likely not giving you their full attention. Minimize things that will compete with your partner's attention so that they focus on the conversation as much as possible.
Remember That You Are On The Same Team. We often approach conflict with a win/lose mentality. We believe our way is the "right way" without leaving room for another interpretation or opinion. There can be room for more than one opinion, and instead of focusing on our need to win at all costs, we should consider how our approach affects our relationship. If you feel like you "won" but hurt your partner in the process, are you on the same team?
Try to See the Other Person's Side….Even if You Don't Agree With It. Like the above, we may feel strongly about something and feel our way is the only right way. Recognize that your partner's approach can be just as valid, even if you disagree. You can have a constructive conversation, try to see both sides, and be respectful, even if you do not come to the same conclusion.
No Name-Calling or Mean Comments. This is a big one. If you are name-calling, swearing, or saying hurtful things to your partner during conflict, stop it. Now. Once something negative comes out of your mouth, whether intentional or not, you cannot "unsay" it, and your partner cannot "unhear" it. Name-calling is one of the quickest ways to erode trust, goodwill, and respect in your relationship. Focus on the issue, not the person.
It's OK To Go To Bed Upset. Not everyone will agree with me here. I talk to plenty of couples who say, "it is important that we resolve our issues and do not go to bed angry." And generally, I do think that is a sound approach. However, sometimes, trying to resolve your conflict at 10pm at night is just not going to happen and tabling the discussion until the next day can be the better approach.
Take Responsibility….But Don't Focus on Fault. It takes two people to have a conflict. And while I strongly discourage my couples from using the word "fault," it is rare that one person is 100% "at fault" and the other has zero culpability. Generally, when we engage in conflict and particularly when we do not manage conflict well, we each contribute in some way to our negative communication patterns. It is a powerful thing when each person can take responsibility for their part in the conflict without focusing on fault. Saying "I'm sorry, I should not have used that tone," or "I'm sorry, I should not have raised my voice" is taking responsibility for your actions. And a true "I'm sorry" means "I will do better next time."
Interested in learning more? Click here for information about PREPARE/ENRICH, or set up your FREE 30-minute introductory session here!