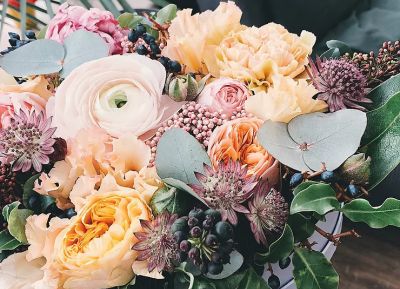 1. Doing Premarital Counseling and Education Means There is Something Wrong With Our Relationship.
Seeking out premarital counseling and education before getting married does NOT mean there is anything wrong with your partner or your relationship. I cannot stress this enough, because I believe there continues to be a stigma that keeps many people from realizing the benefit of these services. The goal of premarital counseling and education is proactive in nature; it is meant to give you a space to learn about your partner and your strengths and growth areas as a couple. It teaches you communication skills to build a strong foundation as you head into marriage, and provides you with tools to manage conflict, a key component to a healthy, strong relationship. Other topics include financial management, marriage expectations, partner style and habits, and many more!
​2. Premarital Counseling and Education Only Focuses on Problems and Things We Need to Fix About Each Other and/or Our Relationship.
I work from a strengths-based perspective, focusing on what works in your relationship. The goal of our sessions is not to "fix" you or your relationship; it is to highlight your strengths and provide you with skills and tools to work through your growth areas in order to build a stronger relationship. If, through our sessions, we determine there are areas of growth that need further attention, I may refer you to couples and/or individual counseling to address those specific concerns.
​3. We Must be Getting Married in the Church or be Religiously Affiliated to do Premarital Counseling and Education.
Although PREPARE/ENRICH was originally a Christian-based assessment and still retains some of those characteristics, there is a non-faith specific version for those who do not identify with a specific religion. I am not religiously affiliated. I support wherever my clients are in their journey, whether they identify as spiritual, religious, agnostic, atheist, or something else.
​4. Premarital Counseling and Education is Not Worth the Financial Investment.
The average national cost of a wedding is $28,000*. The investment of $800 into premarital education is 2.85% of that total. That 2.85% is not only helping you build life-long relationship skills that will create a strong foundation for a healthy marriage, but it also saves you $75 off your Minnesota marriage license fee. You prepare and invest an incredible amount of time, energy, and money into an event that "pays off" for one day. Understandably, not everyone is paying tens of thousands of dollars for their wedding day. But whether you are spending $28,000 or $2,800, investing in premarital counseling and education pays dividends for life.  
​​*Source: The Knot
​