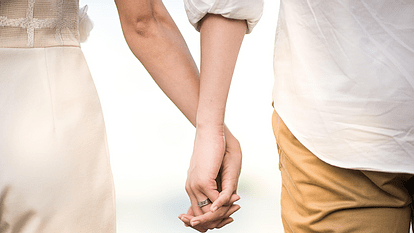 Wedding planning can be stressful and bring up issues on everything from finances to familial relationships. There are so many decisions that have to be resolved during wedding planning. So, we consulted with premarital counselor and relationship coach Sarah Kenville to talk us through avoiding conflict while navigating decisions while wedding planning. Hopefully having these tools will help you during the wedding planning process and beyond.
​WEDDING PLANNING CAN BE STRESSFUL
Premarital Counselor and Relationship Coach, Sarah Kenville tells us it's common that wedding planning can be stressful. "In an ideal world, wedding planning should be a fun process; after all, how often do you get to plan a party for yourselves where you are surrounded by so many family and friends? In reality, it often ends up being a source of stress for many couples, between the expense, the numerous opinions of family and friends, and the many tasks of creating the 'perfect' day."
​AVOIDING CONFLICT: EXPENSES
One of the biggest issues for couples that are wedding planning surrounds the expenses. But Kenville helps couples to prioritize what's most important, depending on the situation, "If my couples are recently engaged when they come to me for premarital education, I encourage them to create a wedding budget, taking into account their current income/expenses, their future financial goals, and their priorities. For example, I see a lot of couples who hope to buy a home within a year or so of getting married, so we talk about 'what is the bigger priority, a big fancy wedding, or a down payment for a house?' When discussing expenses in the context of priorities, I find that it is easier for couples to scale back on one item to save for another item that is deemed more important in the long term."
​AVOIDING CONFLICT: EXPECTATIONS
As Kenville points out, "The responsibilities and expectations of planning the wedding" is often another source of conflict, often when one member of the couple feels they are doing all the heavy lifting when it comes to the planning. How to avoid it? "In this scenario, I encourage couples to create priority lists, with each person taking responsibility for their top 3-5 priorities. It is also important to ask each other for help when needed. I see situations where one person prefers to plan, so they move full steam ahead and then wonder why their partner has not participated, without realizing that they did not leave much room for the other person to participate!" As with all relationships, communication is a basic principle and extremely helpful when wedding planning. "I share with couples that conflict is a form of communication and is a natural part of any relationship—you are not always going to agree—and how you each manage that conflict is what creates a stronger relationship and improved conflict resolution skills."
​PARTNERS VS. OPPOSING TEAMMATES
The way you look at how to make a decision is crucial to avoiding conflict. "[When I meet with clients] we spend time discussing how to be teammates and partners instead of enemies, and how choosing to be together means focusing on 'we' instead of 'me.' As with other aspects of a relationship, compromise is key. You are not likely going to agree on every detail of the day. In order to create a day that you are both happy with, I encourage approaching the planning process as partners instead of as a win/lose scenario. Create priority lists, and find out what is most important to your partner. For example, if you care more about the location and the flowers, and your partner cares more about the food and the music, let the person who put that item higher on their priority list choose. I also encourage couples to make a list of responsibilities and divvy them up based on interest. This way, one person does not feel as though they are responsible for the entire day. And if you get stuck, think about what would be most enjoyable or appropriate for your guests."
​AVOIDING CONFLICT DURING THE PANDEMIC
Undoubtedly, the pandemic has been stressful and can cause conflict in many ways. Among these stresses can be when a couple is trying to plan a wedding. Kenville does note that the stress couples are under is different right now, "I think couples are coming to me with a different kind of stress as a result of the pandemic. Pre-COVID, the stress was primarily around details, expenses, and family issues. Post-COVID, the stress is around the uncertainty of when this will all get better and the unfulfilled expectations. Those who struggle with change have been particularly affected because they had a plan for what was going to happen that unexpectedly went awry through no control of their own. Some couples have had good experiences with their vendors; others have struggled to reschedule and/or get their money back. Some have chosen to still get married as planned, but postpone the reception until 2021." We've spoken to local brides that aren't letting the stress get to them enough to cancel. Read their inspirational stores here to see how it can be done.
​Consider all of the above tips for avoiding conflict when wedding planning. Knowing that if you can work on compromise, communication, and teamwork during this time, it will serve you well way after the wedding is over, hopefully strengthening your bond as a couple for many years to come.
Source: https://theweddingguys.com/blog/2020/08/26/counseling-advice-how-to-navigate-decisions/