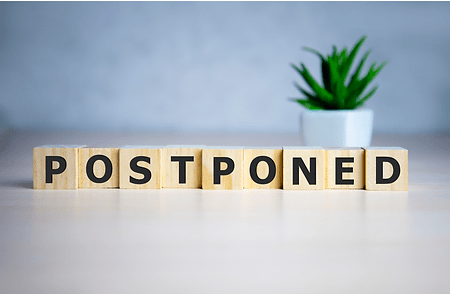 I am hearing from many people who have said their wedding has been postponed or canceled 🙁 I can't imagine how that must feel, being so incredibly excited for one of the most important days of your life, only to have your plans changed due to something that is completely out of your control. I do not think that anyone imagined having to move their wedding to 2021, or trading in their wedding day with the presence of friends and family for a virtual Zoom wedding.
Several of my clients are choosing to also postpone their premarital counseling sessions. I am here to help, even if you are now a year or two away from your wedding. The PREPARE/ENRICH assessment and feedback sessions provide you with skills, tools, and benefits that can help you through trying times such as these, when you are quarantined at home with your partner and learning to navigate external, out-of-your-control changes that may have an impact on your relationship. And with this downtime, you may have the ability to spend more time dedicated to your partner, which can reveal both the strengths and challenges of your relationship.
I want nothing more than to set you up for success and to help you through this time, so that when your wedding date arrives, you are best equipped to handle any issue that may come your way. Due to the current circumstances, I am offering virtual sessions only, including a free 30-minute introductory session to determine if PREPARE/ENRICH is a fit for you. Contact me to learn more!
I am thinking of all of the couples going through this unprecedented time, and hope that you and your families are staying safe and healthy.